Energy Week at Penn highlights the impressive energy research at Penn and demonstrates how the brightest minds can pull together to join science and policy to solve complex issues and navigate an uncertain future. Our inaugural Energy Week was in October 2019 and featured events from partners across the University—from Wharton economists to bimolecular engineers.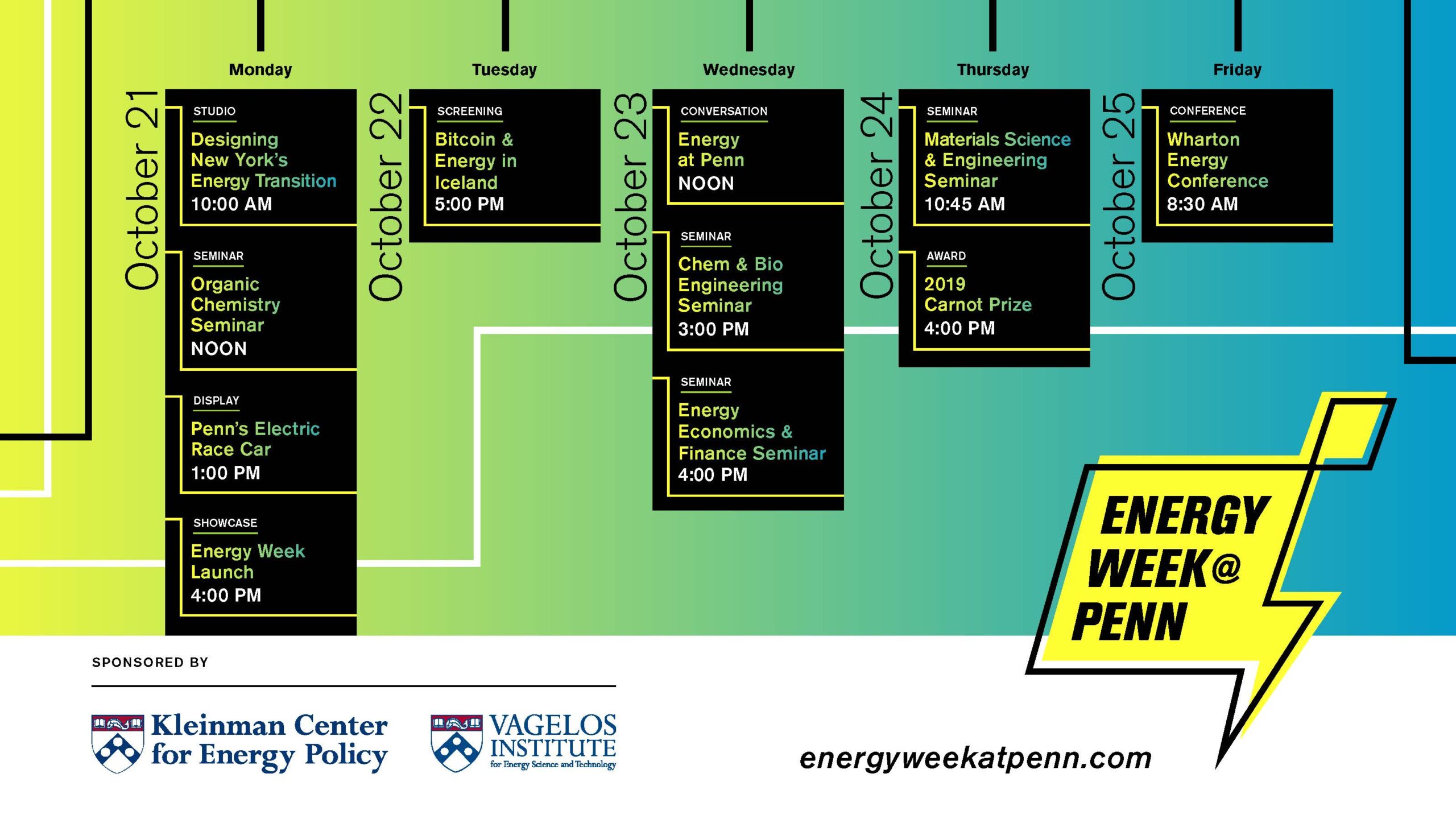 Energy Week Launch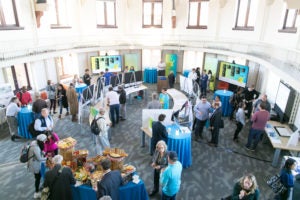 The kickoff event for Penn's first Energy Week, sponsored by the Kleinman Center for Energy Policy and Vagelos Institute for Energy and Science Technology. We gathered in the Energy Forum to explore our showcase of energy innovation with posters, prototypes, and video highlights. Attendees were able to meet the researchers behind these projects and got to check out Penn's electric racing car exhibit on the way in!
Bitcoin and Energy in Iceland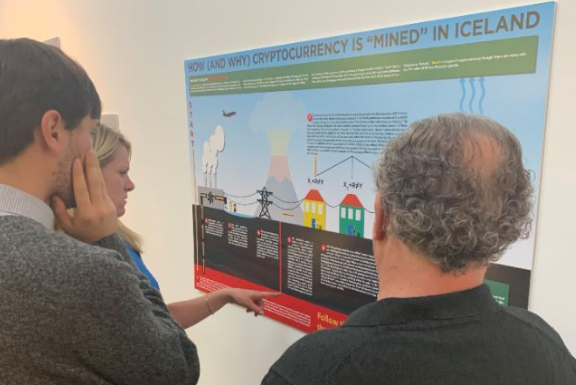 As cryptocurrency and blockchain technology rapidly enter mainstream discourse, the on-the-ground practices of the industry remain opaque and hard to grasp. Cryptocurrency mining occurs in specific places for specific reasons, and over the past few years, Iceland has seen rapid growth in the construction of blockchain data centers—largely due to its abundance of cheap, renewable energy. Annenberg doctoral candidate and filmmaker Zane Cooper presented his immersive virtual-reality documentary on Iceland's blockchain industry.
Carnot Prize 2019: Honoring Cheryl LaFleur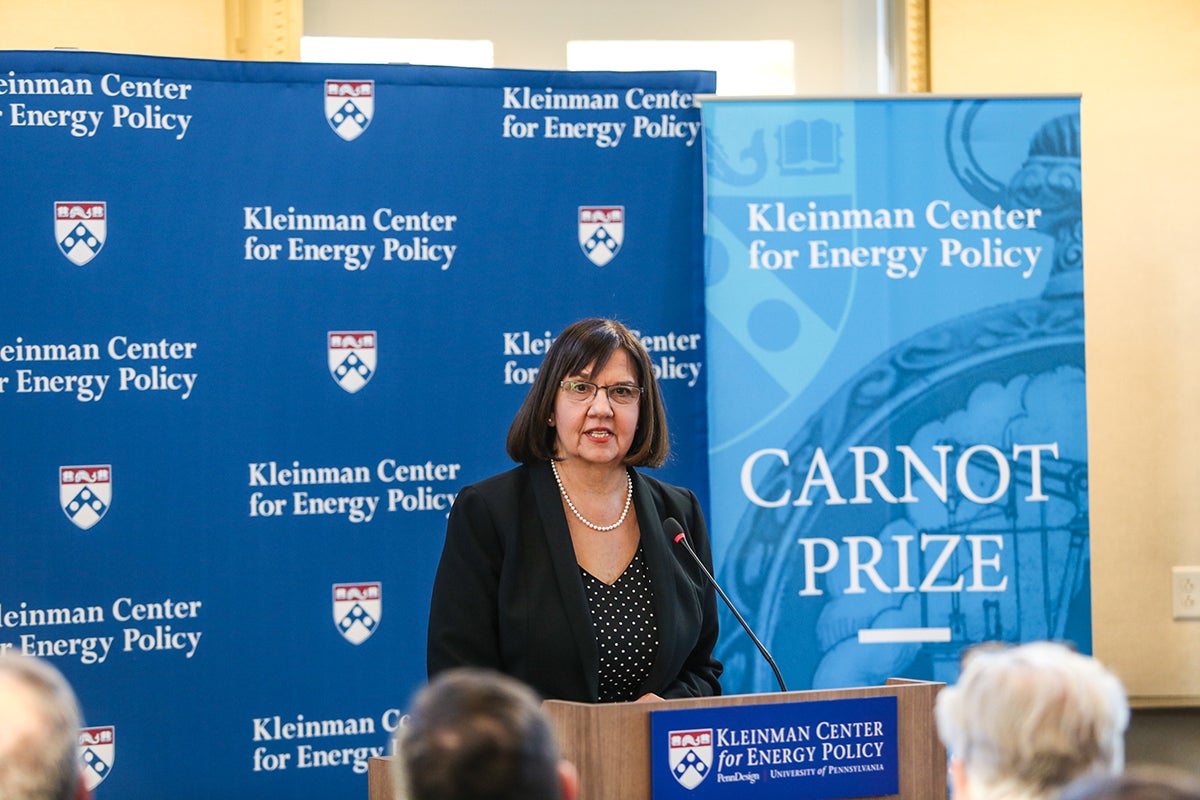 On October 24, 2019, the Kleinman Center awarded its fifth annual Carnot Prize for distinguished contributions in energy policy to Cheryl LaFleur, commissioner of the Federal Energy Regulatory Commission. The event featured a lecture in her honor, "Energy Transitions: Lessons from Economic History," by Penn economist Jesús Fernández-Villaverde and remarks from Provost Wendell Pritchett.
Wharton Energy Conference 2019
Established in 2007, the Wharton Energy Conference is now one of the largest energy conferences in the Northeast, building on Wharton's strong focus on energy and the active alumni members of the Wharton Energy Network. The conference promotes dialogue and creates connections between current and future leaders across the energy landscape. The event is produced by the Wharton Energy Club, an MBA program student-run organization bringing together Wharton students, Penn graduate and undergraduate students, and Wharton alumni who are passionate about energy.
Learn more about the Wharton Energy Conference
Join us for Energy Week 2022. Explore this year's events on our event calander.