WRISE @Penn, Women in Renewable Industries and Sustainable Energy, is hosting a panel to give students the opportunity to hear from the experiences of women working in sustainable industries. WRISE @Penn, a chapter of the national organization WRISE, strives to build a community of women at Penn who are interested in renewable energy and other sustainable professions. We hope this panel will give Penn students the opportunity to connect and learn from women with experience in renewable energy, environmental engineering, energy law, non-profit work, and more. All are invited to attend!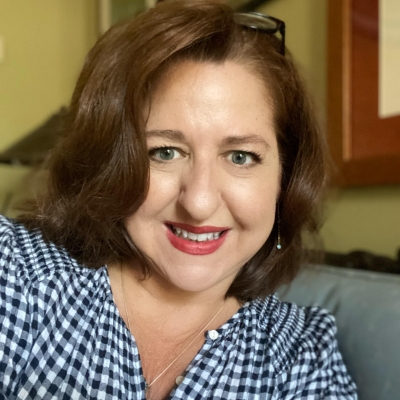 Anntonette Zembrzuska
Strategic Growth in Offshore Renewables
RPS, a Tetra Tech Company
Anntonette has extensive expertise in clean power generation, transmission, and demand side management with a proven track record of developing world class teams for energy project development, construction and operations support. She has deep insight into the regulatory environment, having worked on well over 200 successful clean energy projects throughout her career. Additionally, Anntonette holds a Juris Doctor degree from the Seattle University School of Law and is a member of the Washington State Bar (inactive). Anntonette's role with RPS, now a Tetra Tech company, includes implementing strategic growth in offshore renewables with a focus on North America.
Paola Galeano
Partner
The Law Firm Lotero Zuluaga
Paola Galeano is a partner at the law firm Lotero Zuluaga where she specializes in energy law and dispute resolution. Recently, she served as the Hydrogen and PtX Consultant for Deutsche Gesellschaft für Internationale Zusammenarbeit (GIZ) GmbH. She also served as the Energy Advisor (Sept 2019 – Mar 2021) and Chief Legal Officer (Apr 2021 – Aug 2022) for the Ministry of Mines and Energy in Bogotá, Colombia. Paola holds a Master of Laws (LLM) in Global Business Law from New York University, a Master of Laws (LLM) in International and Comparative Law from National University of Singapore, a Bachelor of Laws (LLB) and Bachelor in Political Science (LLM) from Universidad EAFIT.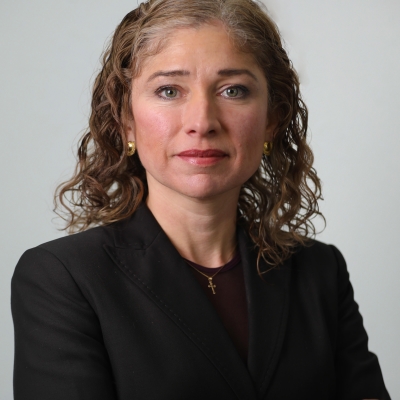 Angelita Fasnacht
PhD Candidate
Environmental Engineering at University of Pennsylvania
A professional engineer with a Master in Public Health from Emory University and a nearly complete Doctorate in Environmental Engineering. Experienced C-suite executive, passionate about sustainability, public health, and Expertise in federal, state, and international corporate sectors and academia. She has worked with governments, corporations, and non-profits in the USA, Latin America, and Africa. Mrs. Fasnacht was the Principal Product Manager for the Research, Innovation, and Technology Division at American Water, Vice President for Technical Services at SUEZ, and Vice President of Transformation for Veolia where she worked on Environmental and Regulatory Compliance, Customer Service Centers, systemwide Engineering, and Asset Management.
Joanne Spigonardo
Senior Advisor
Penn Water Center
Joanne leads efforts to grow the Penn Alumni Water Forum with special events and global outreach to regional alumni clubs. In addition, Joanne acts as an advisor to students for careers and internships. She helped found PennClubH20. Joanne graduated from The University of Pennsylvania with a BA and later graduated from the Wharton Aresty Institute of Executive Education. Joanne is chair of the Delaware County Penn Alumni Interview Program. She has serves as a committee member for the Water Reuse Association, the American Water Works Association, and the Fairmount Water Works. Joanne is on the advisory board of Sustainable Brands, and the Sonoma County Winegrowers Association. She has worked closely in partnerships with GreenBiz, the Ethical Corporation, Pira Packaging International, Public Relations Society of America, the Green Sports Alliance, World Trade Center of Greater Philadelphia, the Italian Consulate, the US Chamber of Commerce, and the Nature Conservancy, as well as many other NGO and government offices.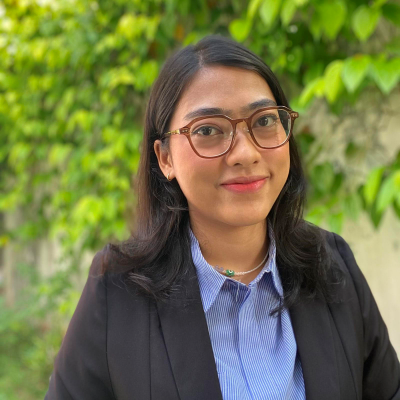 Annisa Nurantono
Master of Environmental Studies Candidate
University of Pennsylvania
Annisa is a first-year Master of Environmental Studies student with Sustainability Concentration. Prior to Penn, she had two years' working experience in water related issues in Indonesia. She had experience in designing wastewater treatment for rural communities while engaged as a junior project engineer in this project socialization with the local stakeholders. She also had experience as a key account customer study engineer in a water company to analyze the daily water sales and a year after that she worked for the Ministry of Public Works and Housing to have a bigger perspective about the national water condition. At Penn, she is a member of Penn Club H2O and as a Graduate Chair of Penncasila, Indonesian student organization.