This panel is a part of the Wharton Latin American Conference 2023. This is a paid event. As a part of Energy Week, you can access this panel only for free using the code: ENERGYWEEK
Latin America is rich in energy resources. The region produces, processes, and exports fossil fuels and has an enormous potential to generate renewable power.
With sustainability becoming more important than ever in the energy space, what steps have Latin American countries taken toward the energy transition? What are the opportunities and challenges of the energy transition in Latam?
Are there any regulations or funding techniques from the US that can apply to the Latin American landscape?
Hear out the panel moderated by Ángela Pachón, Research Director of the Kleinman Center for Energy Policy University of Pennsylvania. The panel will feature Ali Moshiri, CEO of Amos Global Energy & Former President of Chevron Africa and Latin America; Verónica de la Cerda, President of TriCiclos (circular economy company); and Diego Mesa Puyo, former Minister of Mines and Energy of Colombia.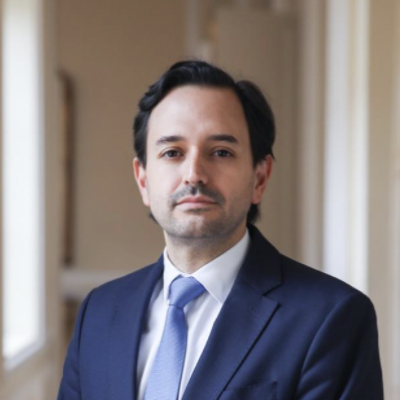 Diego Mesa Puyo
Former Minister of Energy and Mines
Colombia
Diego Mesa Puyo is a global energy, sustainability, and extractive industries leader with over 15 years of experience in senior management and advisory roles in government, multilaterals, and the private sector. As former Colombia's Minister of Energy and Mines, he led the design and implementation of the country's energy transition and mining diversification policies between 2018 and 2022. These policies promoted significant growth in variable renewable energy capacity in the country, increasing its share in the power matrix from less than 1% in 2018 to 12% 2022. Before joining the Colombian government, he worked for several years at the International Monetary Fund (IMF), where he led technical assistance missions to advise Asian, African, European, Latin American, and Middle Eastern countries on fiscal matters relating to their energy and extractive industries. Prior to the IMF, he worked as a Manager in the Consulting and Deals Practice of PriceWaterhouseCooper (PwC) in Canada focusing on energy and extractive industries. He holds an M.A. in Economics from McGill University and he is a CFA® charter holder since 2012.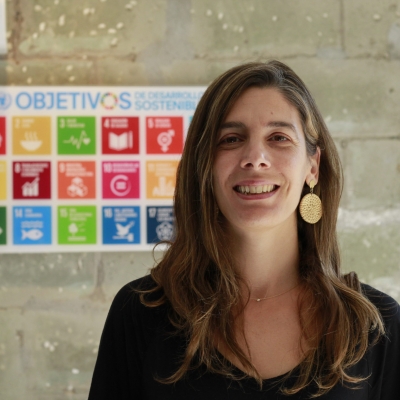 Verónica de la Cerda
Partner and CEO
TriCiclos
Verónica de la Cerda is Partner and CEO of TriCiclos, company dedicated to helping the world move towards a Circular Economy, by designing and implementing solutions for it. Before TriCiclos, she was a partner at MOV Investimentos, a Brazilian Venture Capital Fund, dedicated to investments with socio-environmental impact, and previously worked in Spain, dedicated to Environmental projects. In 2019 she received the Female Executive of the Year Award, in Sustainable Culture, in Chile; She was recognized as part of the group of Women Leaders of 2020 in Chile, and since November of that same year, she has been part of the Executive Committee of Global Compact Chile. Verónica de la Cerda is an Industrial Engineer from the Universidad Católica de Valparaíso and has a Master in Management Engineering from the Polytechnic of Torino (Italy), an MA in International Studies from the University of Pennsylvania, and an MBA from The Wharton School, from the same university (USA).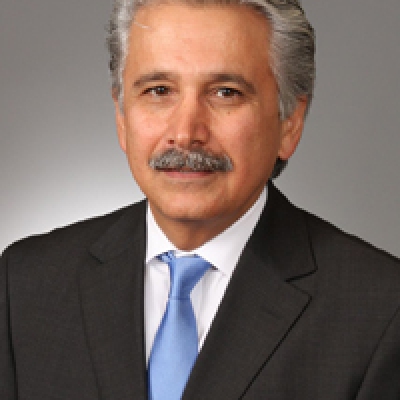 Ali Moshiri
CEO
Amos Global Energy
Ali Moshiri retired from Chevron at mandatory age as President, Chevron Africa-Latin America in March of 2017. Currently, he serves as advisor to Chevron Corporation and is the CEO and President of Amos Global Energy.
Ali joined Chevron in 1978 as a Petroleum engineer in New Orleans, Louisiana. From 1983 to 1987, he was supervisor of Engineering for Chevron Energy Technology Company, supporting upstream activities. In 1987, Ali joined Chevron Overseas Petroleum in the United Kingdom as manager of Technical Applications for exploration and production activities in the North Sea. In 1991, he became supervisor of Petroleum Engineering for Chevron Overseas Petroleum, with responsibilities for petroleum engineering activities in international operations. Between 1992 and 1997, Ali held a variety of positions of increasing responsibility as manager of Petroleum and Facilities Engineering operations for international operation. In 1997, he was named general manager of Strategic Planning and Assets Evaluation for Chevron Overseas Petroleum, with responsibility for 10 international business units, mergers and acquisitions, and new business development.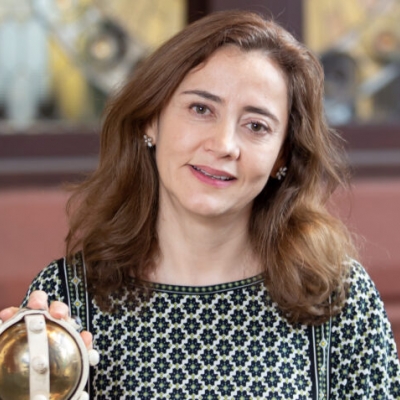 Angela Pachon (moderator)
Research Director
Kleinman Center for Energy Policy
Angela Pachon oversees the research agenda, manages the research grants and the visitor scholar programs, and develops scholarship and research collaborations across campus and beyond. She is also the author and editor of various publications of the Center and has studied issues related to electricity markets in the US, gas policies in Pennsylvania and climate policies in Latin America. Prior to the Kleinman Center, Pachon worked as a policy advisor at the Ontario Energy Board developing incentive regulation for electricity and gas utilities and assessing rate impacts and affordability measures resulting from the implementation of feed-in tariffs. She also worked for NERA Economic Consulting in London, England leading electricity sector reform projects in Europe, Africa, and the Middle East.
Pachon earned her master of science in local economic development from the London School of Economics, England and her B.S. degree from Pontificia Universidad Javeriana, in Bogota, Colombia.