Over half of the world's population lives in cities and account for roughly 60% of the world's ghg emissions, presenting both great opportunities and unique challenges for cities and the higher education institutions therein to address climate change. In this panel, we will explore the role of higher education institutions in Boston (MIT), New York City (Columbia), and Philadelphia (Penn) and how these institutions are advancing decarbonization efforts in the context of their communities.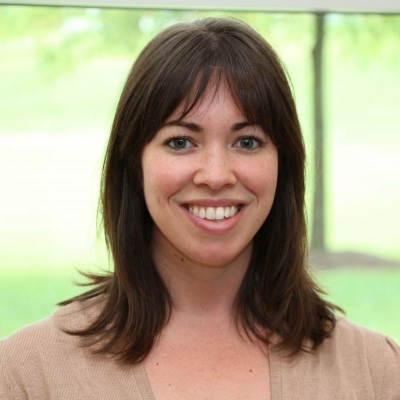 Nina Morris
Sustainability Director
Penn Sustainability
Beginning in October 2020, Nina Morris joined the office as the Sustainability Director. Nina is responsible for managing the sustainability staff; tracking and reporting key performance indicators; and providing outreach, education, and collaboration with stakeholders to improve sustainability performance across campus. She also serves as the University's primary spokesperson regarding sustainability performance and is responsible for compliance with University membership requirements for the American College and University Presidents Climate Commitment, the Ivy+ Sustainability Consortium, the Association for the Advancement of Sustainability in Higher Education, and the Global University Leadership Forum's International Sustainability Campus Network.
Previously, Nina worked for 10 years at the University of Virginia's Office for Sustainability. There, she served as co-chair of the Civic Engagement Subcommittee and helped found and run the Equity & Environment Fund and hosted annual environmental justice events. Nina holds a B.A. in Spanish & Religious Studies from Virginia Commonwealth University and a M.S. in Community and Regional Planning from Temple University. Nina is a LEED Green Associate, certified PROSCI Change Practitioner, and a mother who can be found exploring Philadelphia's parks and playgrounds during her family time."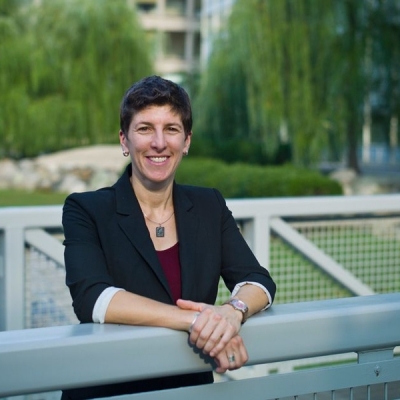 Julie Newman
Lecturer of Environmental Planning and Sustainability
Massachusetts Institute of Technology
Julie Newman joined MIT as the Institute's first Director of Sustainability in the summer of 2013. She has worked in the field of sustainable development and campus sustainability for twenty years. Her research has focused on the intersection between decision-making processes and organizational behavior in institutionalizing sustainability into higher education.
In 2004, Julie was recruited to be the founding Director of the Office of Sustainability for Yale University. At Yale, Julie held a lecturer appointment with the Yale School of Forestry and Environmental Studies where she taught an undergraduate course entitled – Sustainability: From theory to practice in institutions. Julie came to Yale from the University of New Hampshire, Office of Sustainability Programs (OSP) where she assisted with the development of the program since its inception in 1997. Prior to her work with the OSP she worked for University Leaders for a Sustainable Future (ULSF). In 2004 Julie co-founded the Northeast Campus Sustainability Consortium, to advance education and action for sustainable development on university campuses in the northeast and maritime region.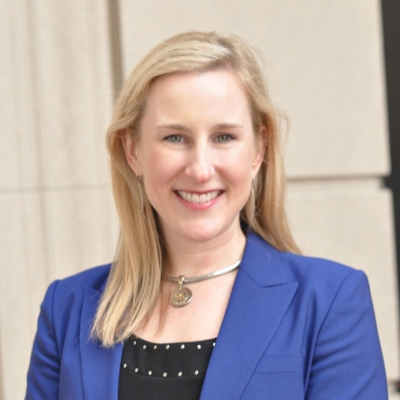 Jessica Prata
Assistant Vice President of Environmental Stewardship; Lecturer in Continuing Education, Environmental Stewardship
Columbia University
Ms. Prata is the Assistant Vice President in the Office of Environmental Stewardship at Columbia University in New York City. She leads a University-wide initiative that brings together staff, students and faculty to set and achieve goals towards a more Sustainable Columbia. In collaboration with leadership in both University Facilities and Operations and The Climate School, Ms. Prata designed a governance model to centralize this important work through the Senior Sustainability Advisory Committee and a number of focus teams. Ms. Prata led the creation of the university's first ever sustainability plan in 2017. To position Columbia as a climate leader she ensured the second plan, Plan 2030, set science based targets vetted by University climate scientists and the UNEP to put the University on a path to achieve net zero emissions by 2050 or sooner. Ms.Prata has served as the Co-Chair of the Ivy Plus Sustainability Consortium, and as an Advisory Board member for the International Sustainable Campus Network (ISCN).
Ms. Prata received a Bachelor of Arts degree at Colgate University, and a Masters of Public Administration degree at Columbia University's School of International and Public Affairs (SIPA).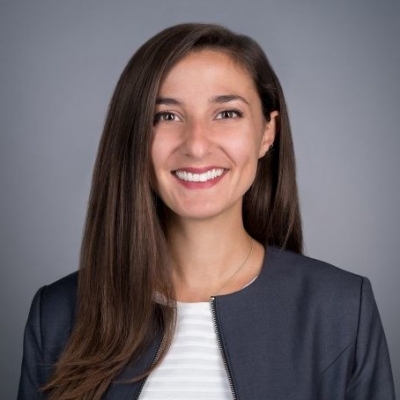 Katherine Leonetti (moderator)
Chief of Staff
City of Philadelphia Office of Sustainability
Katherine Leonetti serves as the Chief of Staff for the City of Philadelphia Office of Sustainability, where she oversees the department's strategy and portfolio of initiatives across climate mitigation, resilience, environmental justice, and municipal energy. Prior to moving to Philadelphia, she lived in Mexico where she worked in corporate strategy, but later left the private sector to pursue climate activism and advocacy. She holds an MBA from Cornell University with concentrations in sustainable global enterprise and environmental finance, and B.A.'s from Oberlin College in visual art and sociology.