This year marks our fifth annual Carnot Prize for distinguished contributions to energy policy—and our 2019 recipient is Cheryl LaFleur, commissioner of the Federal Energy Regulatory Commission. Join us for a lecture in her honor, "Energy Transitions: Lessons from Economic History," by Penn economist Jesús Fernández-Villaverde. Provost Wendell Pritchett will present the award and a reception will follow.
Registration is required.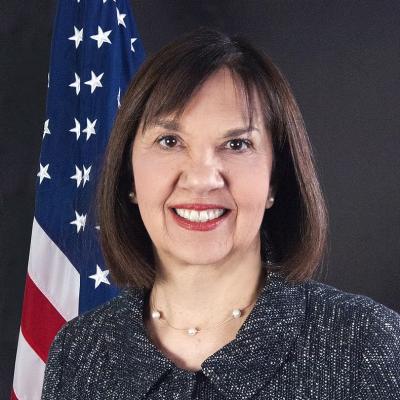 Cheryl LaFleur
Former Commissioner
Federal Energy Regulatory Commission
Cheryl A. LaFleur is a nationally-recognized energy leader. Effective October 1, 2019, LaFleur was named to the Board of Directors of the Independent System Operator of New England (ISO-NE), the independent, not-for-profit organization that plans and operates the power system and administers wholesale electricity markets for the New England region.
Previously, LaFleur was one of the longest-serving commissioners on the Federal Energy Regulatory Commission (FERC), nominated by President Obama in 2010 and 2014 serving until August 2019. She served as Chairman was 2014-15 and as Acting Chairman from 2013-14 and during 2017. At FERC, she helped lead the adaptation of energy markets and infrastructure to transformative changes in the nation's resource mix, energy technologies, and climate and environmental goals. She also played a leading role in FERC's efforts to assure the reliability and security of the energy grid in response to emerging security threats.
Earlier in her career, LaFleur had more than 20 years' experience as a leader in the electric and natural gas industry. She served as executive vice president and acting CEO of National Grid USA, responsible for the delivery of electricity to 3.4 million customers in the Northeast. She led major efforts to improve reliability and employee safety, and led award-winning conservation and demand response programs for customers.
LaFleur has been a nonprofit board member and executive and is a frequent speaker on energy and leadership issues. She began her career as an attorney at Ropes and Gray in Boston. She has a J.D. from Harvard Law School, and an A.B. from Princeton University. She is married to William A. Kuncik, a retired attorney, and has two adult children and one grandchild. In her spare time, she is an avid fan of Boston sports, especially the New England Patriots and the Boston Red Sox.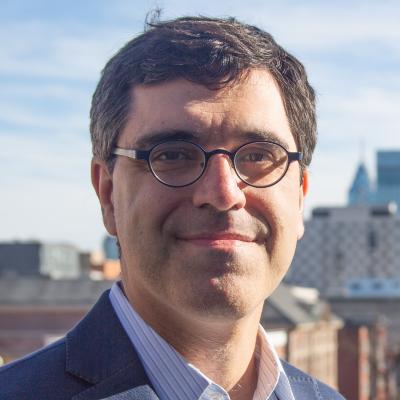 Jesús Fernández-Villaverde
Professor of Economics
School or Arts and Sciences
Professor Fernandez-Villaverde is a Research Associate for the National Bureau of Economic Research (NBER) and Penn's Population Studies Center, and a Research Affiliate for the Centre for Economic Policy Research. His research agenda is in macroeconomics and econometrics, with a focus on the computation and estimation of dynamic stochastic general equilibrium (DSGE) models.
His research agenda focuses on the computation and estimation of dynamic stochastic general equilibrium (DSGE) models; the standard tool of modern quantitative macroeconomics. In particular, Fernandez-Villaverde's research has focused on how to evaluate the likelihood on non-linear and/or non-normal DSGE models and in exploring situations where those features are important to account for the data. His two most recent papers are examples of this line: an evaluation of the effects of fiscal uncertainty on economic activity, a study of asset pricing implications of DSGE models with Epstein-Zin preferences, and an investigation of the consequences of stochastic volatility for small open economies.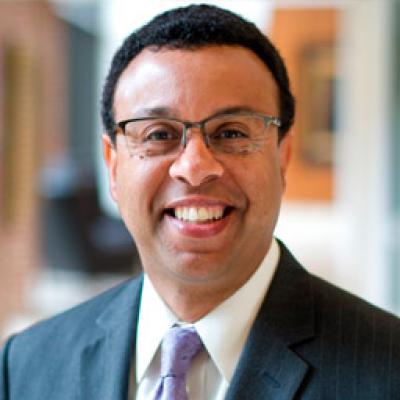 Wendell Pritchett
Provost
University of Pennsylvania
Wendell Pritchett is the Presidential Professor of Law and Education at Penn Law. From 2014-2015, he served as Interim Dean of the Law School and as a Presidential Professor at Penn. A Penn Law professor from 2001-09, Pritchett also served as Chancellor of Rutgers-Camden from 2009-14, and in 2008 served as Deputy Chief of Staff and Director of Policy for Philadelphia Mayor Michael Nutter, who also appointed him to the School Reform Commission, where he served from 2011-14. He has written two books, and his research examines the development of post-war urban policy, in particular urban renewal, housing finance and housing discrimination. Pritchett has specialized in real estate and housing law, representing nonprofit organizations involved in the development of affordable housing.

Pritchett, who holds a Ph.D. in history from Penn and is an award-winning urban historian, earned his law degree at Yale. He has held numerous leadership positions in nonprofit and government service, in addition to pursuing a distinguished academic career.

Before coming to Penn, he spent five years as assistant professor of history at Baruch College of the City University of New York. Prior to that, in 2007, he chaired the Urban Policy Task Force for then-Sen. Barack Obama's presidential campaign. Earlier in his career, Pritchett served as director of district offices for U.S. Rep. Thomas Foglietta and as an attorney representing non-profit organizations in the development of affordable housing.